Hammersmith Minibus Hire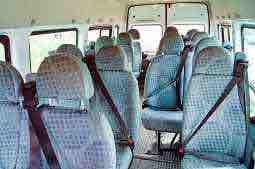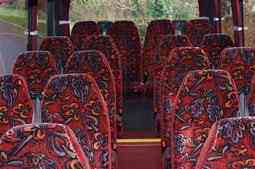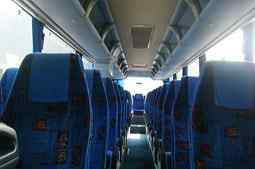 Hammersmith – HOME 
Our Hammersmith minibus hire offers an exceptional fleet of buses to all travellers who want a convenient method of getting around the city. When it comes to roads and traffic flow in the city, our drivers are your best source of information. Once you make a booking with us, your route is planned ahead of time to minimise traffic and ensure that you arrive early. Our drivers give you a call before they reach you, so you know they are on their way. 
 
We have a great fleet of coaches from the leading manufacturers in the automotive industry, including Ford and Mercedes Benz. When you book our Mercedes 16 seater or one of our Iveco coaches, you get the best technology available in the transportation sector. Luxurious seating and fine attention to the detail of the interiors of our buses makes every one of our guests feel pampered. 
 
Our customers usually travel in groups to save money and by requesting a quote from us, you can easily see that we are an economical choice. Each of our quotes is free and can be requested via our online reservations page. You can also call us to learn more about how we can help you travel to any of the following locations: 
Fulham 
Old Oak Common 
Walham Green 
West Kensington 
 
Our drivers are experienced with catering to the needs of both large and small groups. We regularly transport children and teachers on school trips. We also serve community group, business travellers and families. With us taking care of navigating your way through busy streets, you can relax and talk with loved ones who you haven't seen in a long time.  
 
Customised Trips 
Many of our clients are business people who want a convenient way of travelling to meetings and seminars. It is not practical to car pool when teams from different departments are attending the same conference. Most businesspersons find that it is more affordable to hire our company instead.  
 
By utilising the great services of our Hammersmith minibus hire, business people can arrive at their hotel or important functions feeling refreshed. We always receive great feedback on our punctuality and courteousness. In our buses, there are several amenities which help you to make the best use of your time. You can review presentations prior to or after meetings by using lights above your seats, discuss points using the audio visual equipment provided and enjoy snacks or hot drinks on your journey. 
 
If relatives or friends are touring the city with you and you want some time that is appropriate for people of all ages, we can make several suggestions. For weddings and other formal occasions, there are several great hotels that can be used for your ceremony or reception. We also help with any stag do or hen do that our guests plan. 
 
Many people long to go on holiday with those they love but the hassle of planning such a trip makes them delay for longer than necessary. Our qualified Hammersmith minibus hire team can give suggestions on affordable trips and if you give us the go ahead, we can even plan everything for you. We can also carry visitors from other parts of the United Kingdom from your home to the airport after your trip is over. 
 
Hammersmith Events 
Music fans will find that there is a lot to do in Hammersmith. Relying on our minibus hire drivers allows you to relax and really enjoy the following: 
Bugsy Malone at the Lyric Theatre, June to September 2016 
James Bay at Eventim Apollo, March 2016 
The Australian Pink Floyd Show at Eventim Apollo, October 2016  
A Midsummer Night's Dream at Lyric Hammersmith Theatre, March 2016 
 
Interesting Attractions 
Our minibus hire in Hammersmith can help you to discover more about this remarkable city. Hammersmith serves as a key centre of employment in London. It is home to the Lyric Theatre and Fulham Palace, which was once the residence of the Bishops of London. Many visitors enjoy live music performances at Bush Hall. You may also like the following attractions: 
Craven Cottage football stadium 
Westfield London shopping 
Kelmscott House  
Olympia Victorian exhibition 
Stamford Bridge, home of Chelsea football club 
Hammersmith Bridge 
 
The Comedy Tree offers live entertainment and is an excellent option for people who enjoy the theatre, games and all round fun. There are several other great nightlife options such as the Trout Pub, which is close to the Apollo Theatre.  
 
Expedient Booking 
If you are looking for a relaxing way to spend the day, Hammersmith has a lot of fun attractions for you to enjoy. We can take you to any of the popular destinations and help you avoid the problems associated with driving yourself. Planning for events such as weddings is less of a headache once you contact our friendly team.  
 
Visit our website today and see just how easy it is to make your travel dreams a reality. Enter information on your pickup time, destination and size of your group. We will do the rest, ensuring that you arrive at your destination in a comfortably, stylish vehicle with all the amenities that make us popular with our clients. 
 
If you have any questions, call our knowledgeable team members. They will set your mind at ease and answer all of your questions. Go ahead and enjoy a weekend getaway with your best mates or spend quality time with your family. We are here for you. 
WHY CHOOSE US
Coach Tracker
Flights monitor at all airports
Manage your booking
Printer friendly tickets
G.P.S System
Specialised GPS system Pick you up on time
Timetables
Excellent time keeping
Avoid train delays
Switch to coach to avoid rail disruption
Save money
Save money on all coach sizes
Travelling with us
Voted number 1 for customer service
Luggage capacity
All vehicles have luggage capacity depending on the number of people
---
Online Exclusives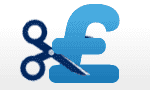 Lowest Rates Guaranteed save money on all sizes coaches.
Creditcards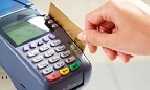 All Credit Cards Accepted
( charges may apply )
Business Accounts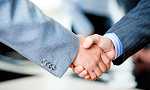 Business Accounts and Contract Work welcome.
Travel to Europe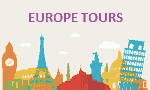 Travel to Europe- All inclusive
24 hours service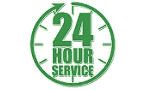 24 hour service 7 days a week.
Airport transfers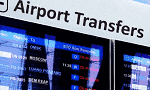 Airport transfers Free parking included at all airports.